Loyalty is always Rewarded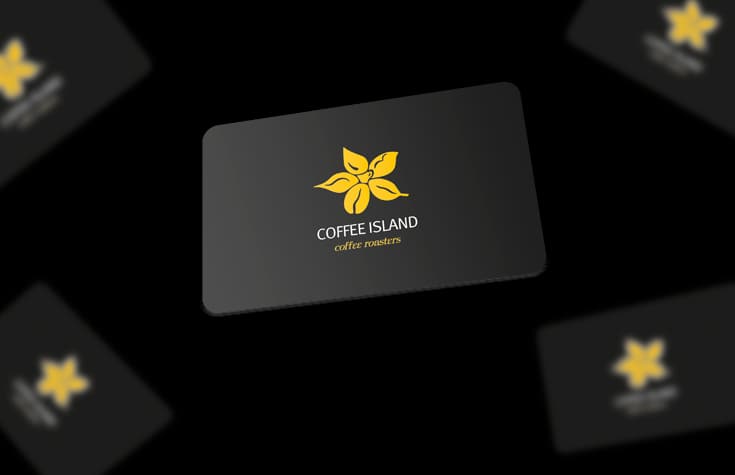 At Coffee Island, we are driven by a passion for coffee. This is why we try to create and offer a unique coffee experience for all coffee lovers.
We are excited to announce to all guests our Loyalty Card program. It is a loyalty scheme by which people who share the same passion and love for coffee as we do, will be rewarded for their loyalty and preference to our Coffee Shop.
How does it work? The whole process is quite simple.
All you have to do, is come by our Coffee Shop for your coffee and there you will discover your own Loyalty Card, waiting for you! Just grab one and start using it with each purchase you make to our Coffee Shop.
Don't forget to! By doing so, you gather points, or as we like to call them, Loyalty Flowers and as soon as you reach the maximum number of Loyalty Flowers – 60 Flowers, your loyalty will be gratefully rewarded. You get to pick your special prize! You can either get 100gr. of your favourite, freshly ground coffee or a coffee beverage for free. The choice is yours.
Just remember, every pound spent in our Coffee Shop blooms into a Loyalty Flower!
At Coffee Island, we love coffee but most of all we love sharing our passion for coffee with those who appreciate a great cup of coffee.
Visit our Coffee Shop and don't forget to get grab your Loyalty Card today!
Save
Save
Save
Save
Save
Save
Save
Save
Save